The world is changing, and so are the marketing strategies you need to use to be successful. Digital marketing is about expanding your reach, finding new product consumers, and taking on more potential clients.
In this article, I'll briefly introduce 9 types of digital marketing. So whether you're looking to start your digital marketing agency, build your own online business or want a better understanding of the industry, read on!
What is Digital Marketing?
Digital marketing is the process of promoting your products or services online. It has become one of the most efficient and effective ways to reach customers and promote your product or service.
It also allows you to create interactive content that engages and motivates your audience. This interaction can lead to better brand awareness and loyalty.
Digital marketing is generally more cost effective than traditional marketing methods. This is because you can reach a larger audience with less effort and expense.
9 main types of digital marketing
Here is a brief introduction to some of the most popular types of digital marketing –
1. SEO
Search Engine Optimization (SEO) is the practice of improving the ranking of a website on search engines. The higher the ranking, the more likely people will find your site.
Your target audience must be able to find your website on search engines like Google, Bing etc. Here SEO plays an integral role. It can help bring in new customers and grow revenue.
However, SEO is a time taking process. So you have to be patient and consistent with your optimization efforts.
SEO can be complex and time-consuming, but it is often worthwhile. A well-optimized website can earn organic traffic, leading to conversions and sales.
Here's what you can do next
Conducting in-depth keyword research as part of the SEO strategy is important to your brand. Find what people are searching for on search engines and start writing quality content around it. Ensure your content is in line with what Google recommends.
2. PPC or Pay-Per-Click
PPC is a type of digital marketing in which advertisers pay for each click on their ad. Essentially, it's a way of buying visits to your site rather than attempting to "earn" those visits organically.
Advertisers bid on keywords relevant to their business that they believe people are searching for on search engines. When someone searches for those key phrases, their ad may appear in the search results.
PPC is an effective way to drive traffic to your website and increase brand awareness. It allows you to target a specific audience and communicate your message quickly and efficiently.
Here's what you can do next
If you have a marketing budget, you can use PPC in combination with SEO for faster results. PPC can earn you quick visits to your website, which can help you convert those visitors into customers.

Doing thorough keyword research is the key here. Your business will grow when you use high-volume keywords and write compelling ad copy.

3. Content Marketing
Content Marketing is a strategy that focuses on creating and distributing valuable, relevant, and high-quality content such as blog posts, videos, email campaigns etc.
This content helps attract and retain your target audience and drive profitable customer action.
High-quality and well-researched content keeps readers interested and helps in relationship-building with your brand. On the flip side, low-quality content will turn off your target audience and hurt your search engine ranking.
Here's what you can do next
To get things started, you need an effective content strategy. According to your customer needs and preferences, decide what message you need to communicate to your target audience.

Then decide on the content format, whether you want to make blog posts, videos, social media posts, info-graphics, etc.

Last but not least, select the ideal channels where your target audience hangs out the most and start posting content pieces frequently.

4. Social Media Marketing
Social media marketing uses online platforms like Facebook, Twitter, and LinkedIn to build relationships and interact with a large audience.
It is one of the most influential and popular types of marketing strategy. It can be highly effective in reaching out to new and existing customers. It allows businesses to connect with people on a personal level, which can build trust and loyalty.
It is essential to understand the different platforms and how they can be used to achieve business goals. For example, LinkedIn is often used for B2B marketing, while Facebook and Twitter are better for B2C.
Make sure your content is interesting, engaging, and shareable.
However, social media marketing also has its challenges. For example, it can be difficult to stand out from the noise on social media platforms. Also, you need to be aware of the latest algorithm changes to ensure that the maximum number of people sees your content.
Here's what you can do next
Your customers want to know who you are, what you stand for, and what makes you different. Share your story on social media, and make sure it is consistent with the story you tell on your website and other marketing materials.

Use social media to drive traffic to your website. Make a schedule for posting content on various social media channels. Check the comments section, interact with users, and answer their queries if they have any. This interaction helps trust building and improves brand loyalty.

5. Email Marketing
Email marketing is sending informational messages or advertisements to a large group via email. This strategy promotes products or services, increases brand awareness, or builds relationships with customers and prospects.
To use email marketing in business, you need to understand how it works and how to use it effectively.
Here are some tips on how to use email marketing in your business:
Use a professional email address.
Create a compelling subject line.
Write quality content that is relevant to your audience.
Include a call to action.
Test, measure, and optimize your results.
When crafting your emails, keep your audience and goals in mind. For example, if you are promoting a new product, you will want to include images and persuasive copy to encourage clicks and conversions. If you are sending a newsletter, have interesting articles and helpful tips to keep your readers engaged.
Here's what you can do next
Select the best email marketing software such as Aweber, GetResponse, Convertkit etc. Start collecting your target audience's email Id by offering them step-by-step tutorials or free templates. Interact with them consistently via email. Give them valuable content via the weekly newsletter.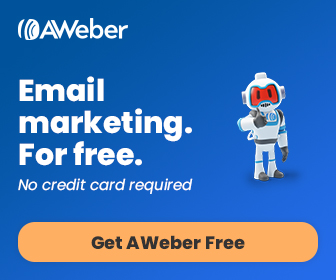 6. Affiliate Marketing
As the name suggests, affiliate marketing is about partnering with other businesses to promote your company. It is a type of performance-based marketing in which a business rewards one or more affiliates for each visitor or customer brought by the affiliate's marketing efforts.
To start with affiliate marketing, you'll need to find affiliates willing to promote your products or services. You can typically find these affiliate partners through affiliate networks or directly from the merchant themselves.
Once you've identified some potential affiliates, you'll need to draft an agreement outlining the terms of the relationship and specifying the commission structure. Once you have your affiliate partners, you can start promoting your products or services on their websites or blogs.
By partnering with affiliates willing to promote your products or services, you can reach new customers and increase your sales.
Here's what you can do next
Perform a competitive analysis of your affiliate program. Shortlist the well-known affiliate marketers for your brand. Negotiate your terms with them while considering theirs.

7. Mobile Marketing
Mobile marketing is a type of digital marketing that uses mobile devices (smartphones, tablets etc.) to reach and engage with the target audience.
With more people using smartphones and other mobile devices, businesses need to consider how they can reach this growing audience.
Mobile marketing can be used in various ways, including SMS, MMS, app-based, and in-app advertising.
The most important thing to remember when using mobile marketing is that your audience is on the go. They may not have the time or patience to sit down and read a long blog article or whitepaper. That's why keep your messages short, sweet, and to the point for your audience.
Businesses can create mobile-friendly websites, send text messages or push notifications to subscribers, create apps, or run ad campaigns on mobile platforms like Google AdWords or Facebook.
Businesses need to understand how mobile devices are used by their target audiences and what type of content and messaging will resonate.
Here's what you can do next
Your website should be optimized for mobile. Make sure your website opens quickly on smaller devices. The user experience should be smoother.

Use prominent CTAs and readable text. Keep the message direct and short. Make captions for your videos so people who have muted sound systems can understand what you are saying.
8. Video Marketing
Video marketing is a form of digital marketing that uses videos (educational, entertaining etc.) to promote or market a product or service. It can effectively reach a large audience with your message and is an excellent opportunity to connect with potential and current customers.
There are several different ways to use video marketing.
One way is to create a short video clip that introduces your brand and what you do. This can be done by including a brief description of your company, logo, and contact information. You can then post this video on your website, social media channels, or on other websites that allow video content.
Another way to use video marketing is to create a more in-depth video that provides information about your product or service. This type of video can be used to provide an educational overview of what you offer. It also can be used to showcase how your product or service can benefit potential customers.
To get the most out of video marketing, creating informative and engaging videos is crucial.
Here's what you can do next
Video creation should be a part of your content marketing strategy. Make a video publishing schedule and create inspirational, educational or entertaining videos according to your brand's needs. Do consider the lighting and sound to make your video clear and professional.

9. Audio Marketing
Audio marketing is used in various ways, such as podcasts, radio ads, and even through social media platforms like Snapchat, to reach the target audience.
Consumers can access audio content anytime and anywhere, which makes audio marketing effective. People often listen to audio content while commuting, working out, or even doing household chores, making audio marketing a great way to reach people who might not have time to sit down and watch a commercial or read an advertisement.
Audio marketing allows you to create a more personal connection with your audience. People who hear your voice will feel like they know you, making them more likely to trust your brand.
You can use audio marketing to promote your business in many ways. For example, you could create a podcast about your product or service or provide audio-based customer support.
You could also create promotional materials, such as audio ads or recorded webinars. Whatever approach you take, ensure your audio content is high quality and informative.
Here's what you can do next
To ace audio marketing, you must understand the habits of your target audience and where they would spend their maximum time. Decide what audio type is ideal for your audience, whether you want to create a radio ad, start a podcast or opt for smart home assistants. You can also decide which existing content pieces you can use in creating a podcast.


What Types of Digital Marketing are Best for Your Business?
To find the types of digital marketing that will work best for your business, start by assessing your business goals and objectives. From there, you can determine which digital marketing strategies will help you achieve your goals.
Research on your target audience plays a major role before deciding on any digital marketing strategy. Studying your ideal audience provides valuable insights into how to best communicate with them and what they want in a product or service. Find out on which social media platform your audience spends most of the time.
With a little trial and error, you should be able to find the right mix of strategies that work best for you.
Conclusion
You now have a clear picture of — 9 types of digital marketing that you can use to grow your business. While some may be more effective than others, all of them can play a role in helping you reach your target market and achieve your business goals.
The key is to find the right mix of strategies that work for you and to continuously test and measure their effectiveness so that you can optimize your campaigns over time.